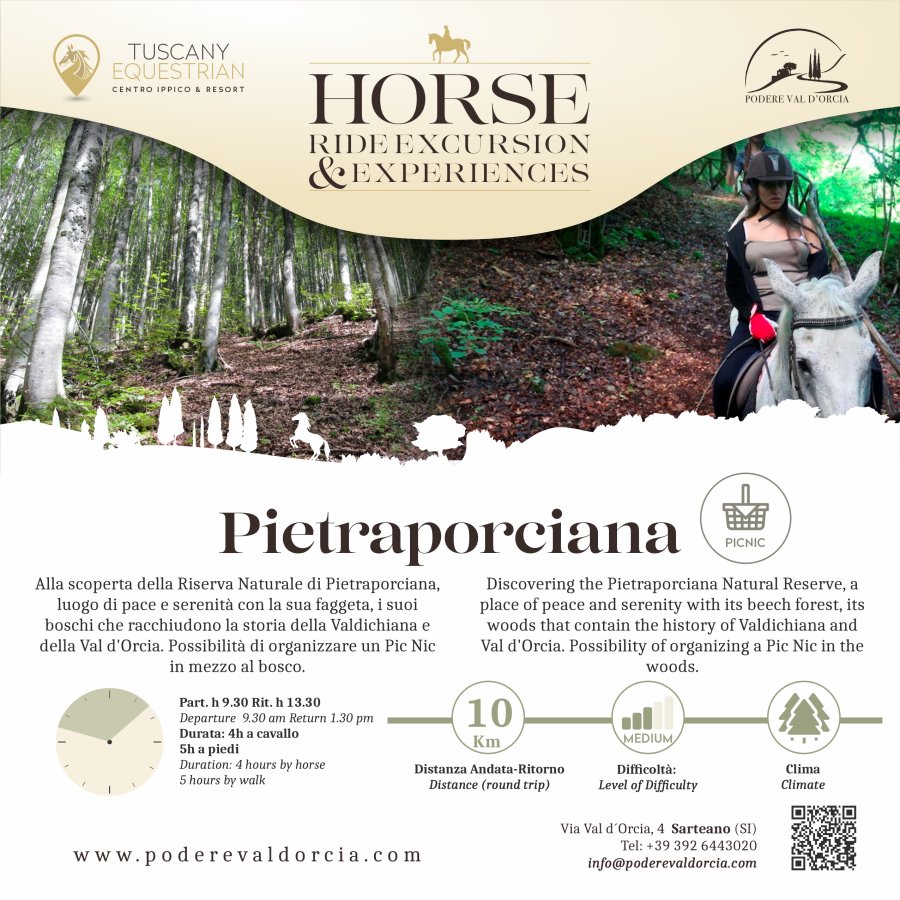 Horse Ride Excursion & Experiences
Pietraporciana
Discovering the Pietraporciana Natural Reserve, a place of peace and serenity with its beech forest, its woods that contain the history of Valdichiana and Val d'Orcia. Possibility of organizing a Pic Nic in the woods.
Tuscany Equestrian is a farm and stable in the hearth of Val D'Orcia and a perfect spot for your next ranch vacations.
We offer several possibilities for horse riding holidays, escapes and base rides far from the bustle: just you, the horse and the surrounding nature and landscapes.
Each riding is leaded by an experienced guide who will point the way along the best paths and help you according to your needs.
Grasp the opportunity of admiring landscape and Tuscan landmarks in a unique and eco-friendly way: on a horseback.


Departure from Tuscany Equestrian at 9.30am
- Duration: 4 hours by horse, 5 hours by walk
- Distance: 10 Km
- Level of Difficulty: Medium.

We inform our guests that a preliminary horse riding lesson is mandatory for safety reasons where the instructor will be able to check your level.

Other offers and promotions