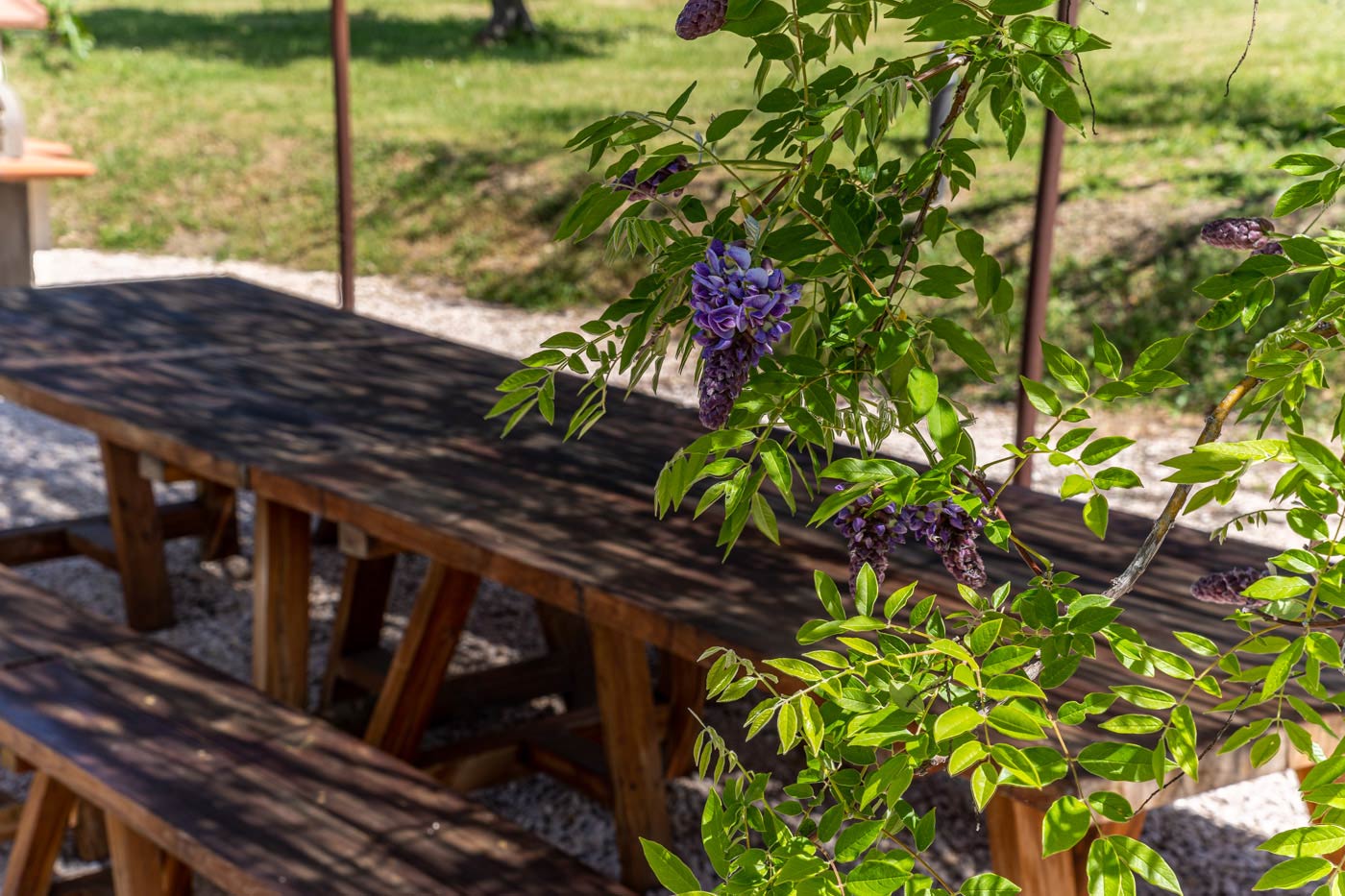 Frequent questions
Below are all the answers to the most frequently asked questions.
What time will my room be available?
All Tuscany Equestrian's rooms are available after 2 PM.
What time do I have to leave the room?
Tuscany Equestrian's rooms must be left before 10.30 AM. Day use or late check-out may be requested at the reception based on availability of the room.
Do all rooms have a private bathroom?
Yes, all rooms have a private bathroom and are equipped with a large stepless shower.
Will I find bathroom supplies in my room?
Yes, several products are supplied: soap, shower gel, shampoo, etc.
Are the rooms equipped with a safe?
All rooms are equipped with a mechanical safe inside the wardrobe.
Are pets allowed in the rooms?
Yes, small and medium-sized pets are allowed at a daily fee of € 25.
Do children pay?
Regardless of their age, all babies who need a crib (supplied on demand for € 10) do not pay. Older children or babies using a bed pay as adults
Bar, breakfast, restaurant
Is breakfast included in the room price?
Yes, it is.
When is breakfast served?
Breakfast is served in the dining room from 8.30 in a beautiful Pic Nic basket and delivered directly to the door of the accommodation.
Is there a bar at Tuscany Equestrian?
Yes, Tuscany Equestrian has a bar with indoor and outdoor seatings.
Is there a restaurant at Tuscany Equestrian?
Yes, meals are served in a dining room, and also on an outdoor terrace in the warm season.
When is the restaurant open?
Lunch is served from 12.30 to 2.00 PM, and dinner from 7.00 to 10 PM.
Does Tuscany Equestrian provide free Wi-Fi?
Yes, free Wi-Fi connection is available for guests.
Is there a reception service?
The reception functions from 8.30 to 7 PM; should you need to contact the resort outside these hours, call +39 392 644 30 20.
Is there a parking lot?
Yes, there is outdoors car park nearby, inside the estate.
Does the building comply with fire safety regulations?
Yes, the building has been granted a Fire Safety Certificate. Smoke detectors and other safety and emergency measures are in place to guarantee our guests' safety.
Is it possibile to do horse treks?
Yes, upon request and if dedicated staff is available, we will be happy to guide you for horse treks and excursions.
Is it possibile to do horse-riding lessons?
Yes, at Tuscany Equestrian specialized instructors will be able to give riding lessons according to availability.
What safety measures are in place during horse rides and lessons?
Every guest is given a cap, body-protector and gaiters. Tuscany Equestrian implements all suitable safety measures to ensure maximum safety for guests. If you do not hold an equestrian federation membership and you wish to ride or take riding lessons, Tuscany Equestrian's staff will ask you to agree to an Engea subscription including compulsory insurance coverage (daily or weekly).
Can I bring my own horse to Tuscany Equestrian?
Yes, the staff will accommodate your horse in a comfortable box and provide feed at a cost of € 50,00 per day.
Do you provide horse boarding?
Of course! Comfortable boxes, outdoor paddocks, shelter huts.