Spa and swimming pool
Welcome to our
Natural Wellness Center!
Our natural wellness center will make your stay a of refined relaxation! Forget the chaos of the city and give yourself your well-deserved privacy, to regenerate body and mind.

"We inform our kind guests that the
Spa
is undergoing renovation
and will be inaugurated on
December 29th 2022
"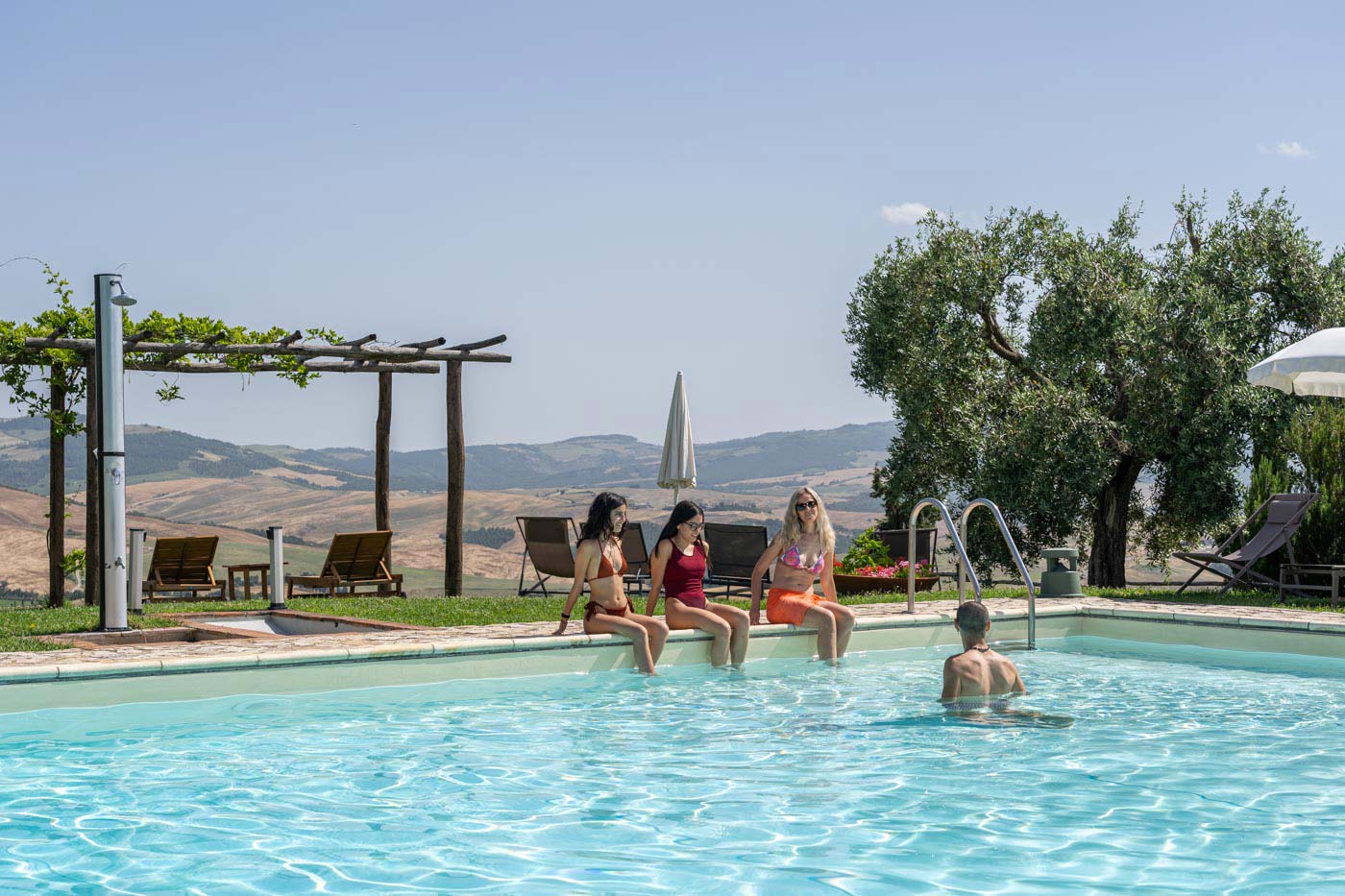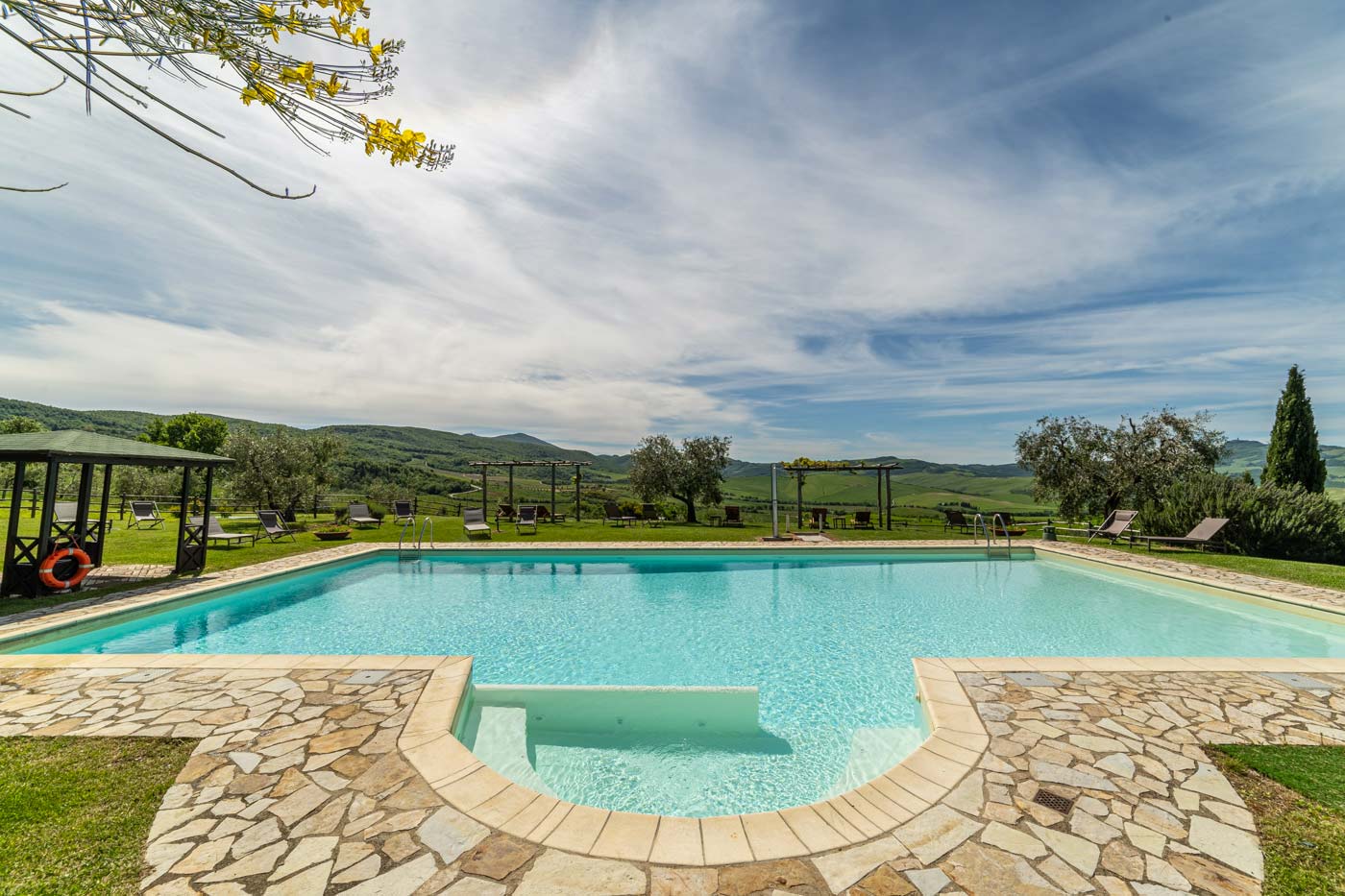 Panoramic swimming pool
OUR OUTDOOR LOUNGE
Our panoramic swimming pool is the ideal place to spend moments of total relaxation and fun with your loved ones, it is fully equipped with umbrellas and deck chairs from which to admire a magnificent view of the valley.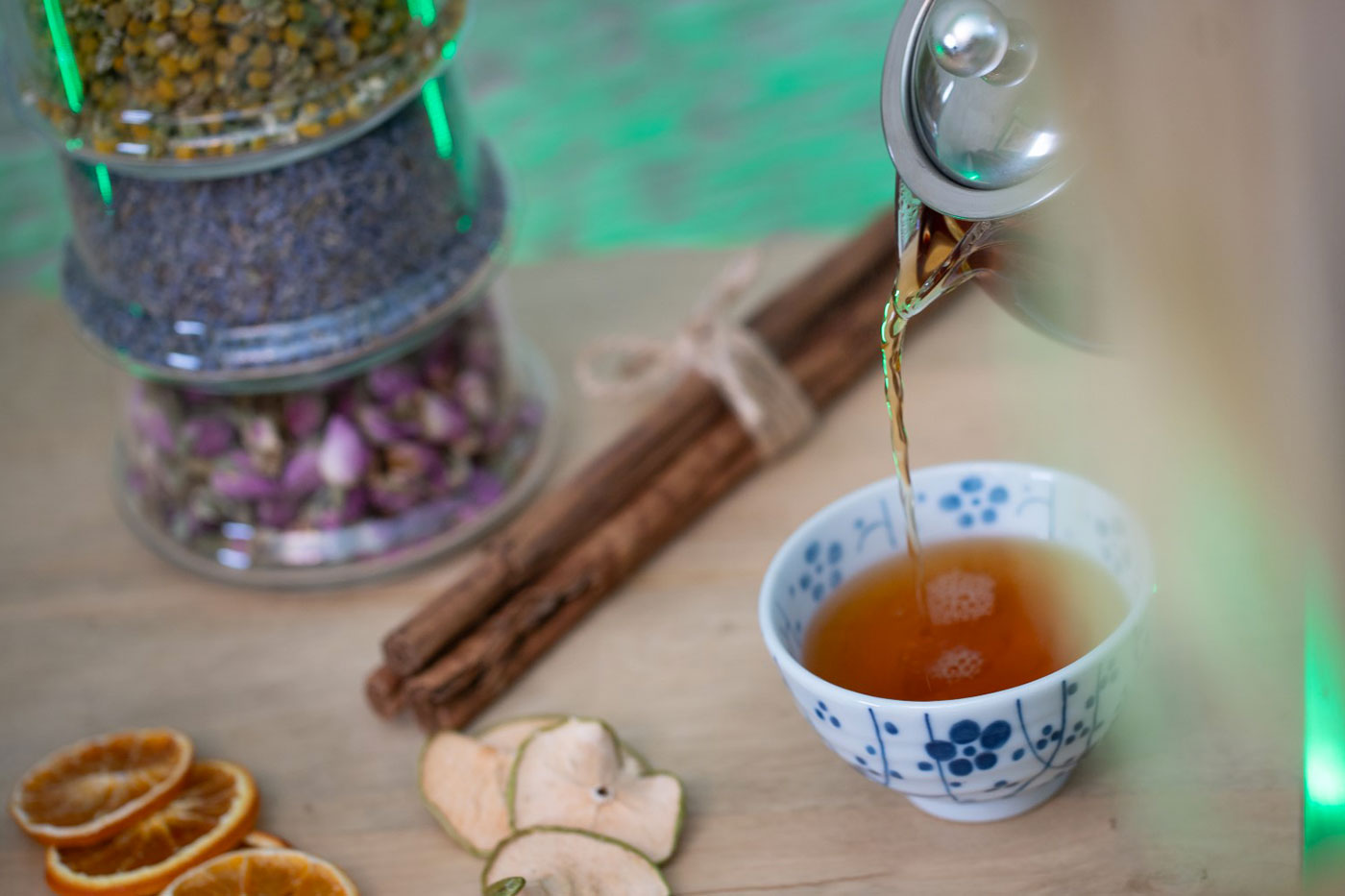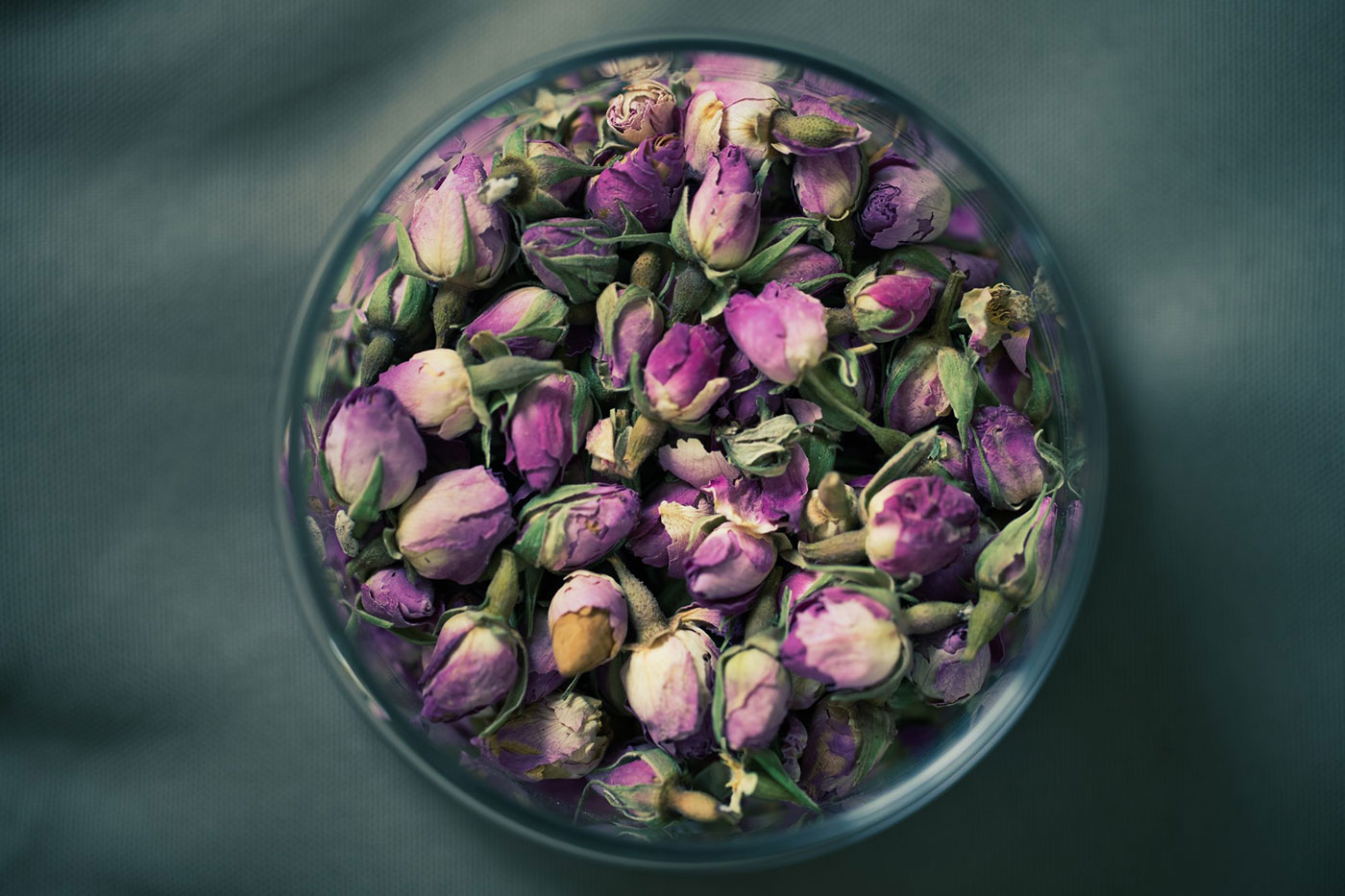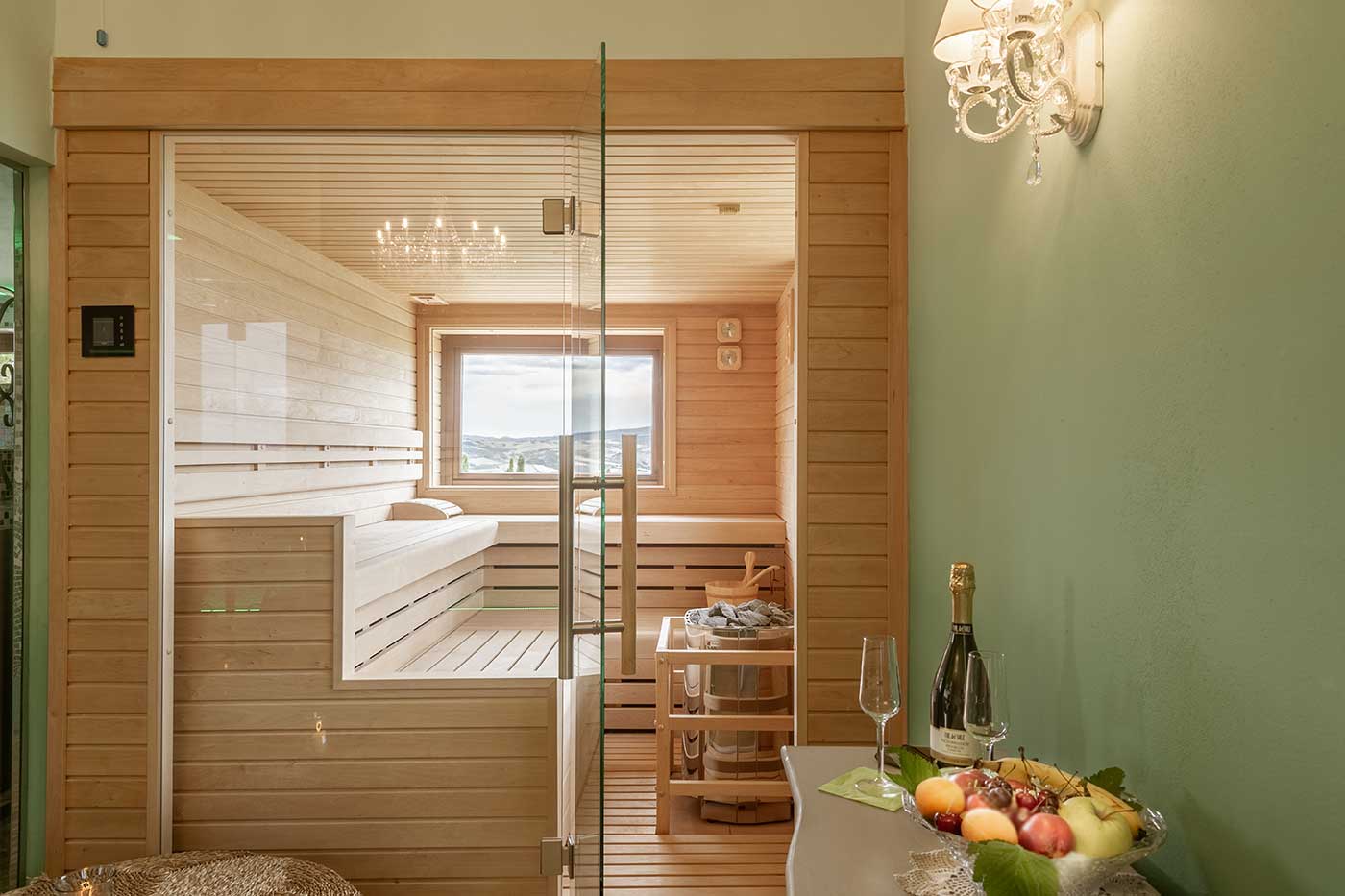 Wellness Spa
PSYCHOPHYSICAL ENERGY
Sauna, relaxation area, emotional shower and herbal tea therapy are just some of the services provided for your relaxation. It is time to love and take care of yourself. In the heart of Tuscany you can relax body and mind, dissolving tension with our wellness programs and our exclusive SPA.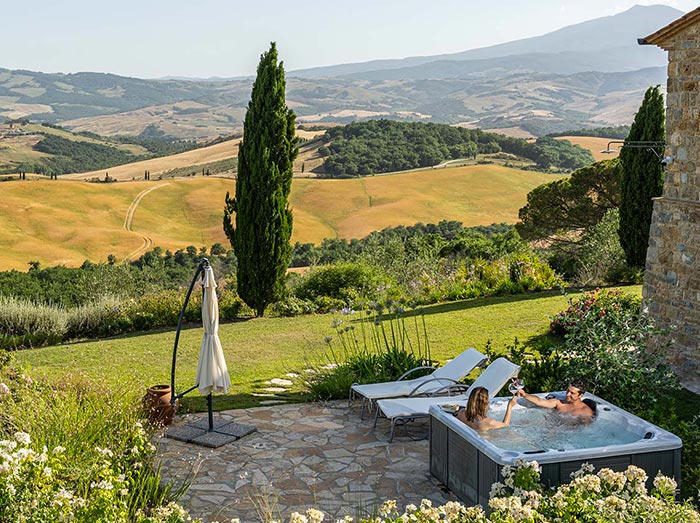 Jacuzzi
GIVE YOURSELF MOMENTS OF PURE RELAXATION
The whirlpools have a beautiful panoramic view of the Val d'Orcia, positioned in such a way as to guarantee the necessary privacy you our privacy and all the comfort you want, to share with those you love.
Treatments
Global personal care
Through a series of natural techniques, the holistic treatments act in a gentle and delicate way, on the energy points of the body, giving a feeling of deep relaxation. The goal is to stimulate emotions and lead to a state of well-being using professional organic product lines, paired with our organic extra virgin olive oil.