Tuscany Equestrian Academy
SPACIOUS BOX FOR A TOTAL COMFORT OF YOUR HORSE
The equestrian academy is the perfect place to combine fun and competition. Improve technically and deepen your relationship with the horse, respecting the criteria of well-being. We offer competitive lessons under the careful guidance of teams made up of instructors, trainers and technicians.
Techniques for horse trekking
The art of horse riding, ages 14 and up
Notions and fundamentals to enjoy splendid walks in safety and in harmony with the territory. Horse riding, in addition to being a very ancient sport, is a real art. From the age of 14 anyone can fully engage in the world of horse riding according to their level, to create harmony with the saddle, improve and progress.
Go to experience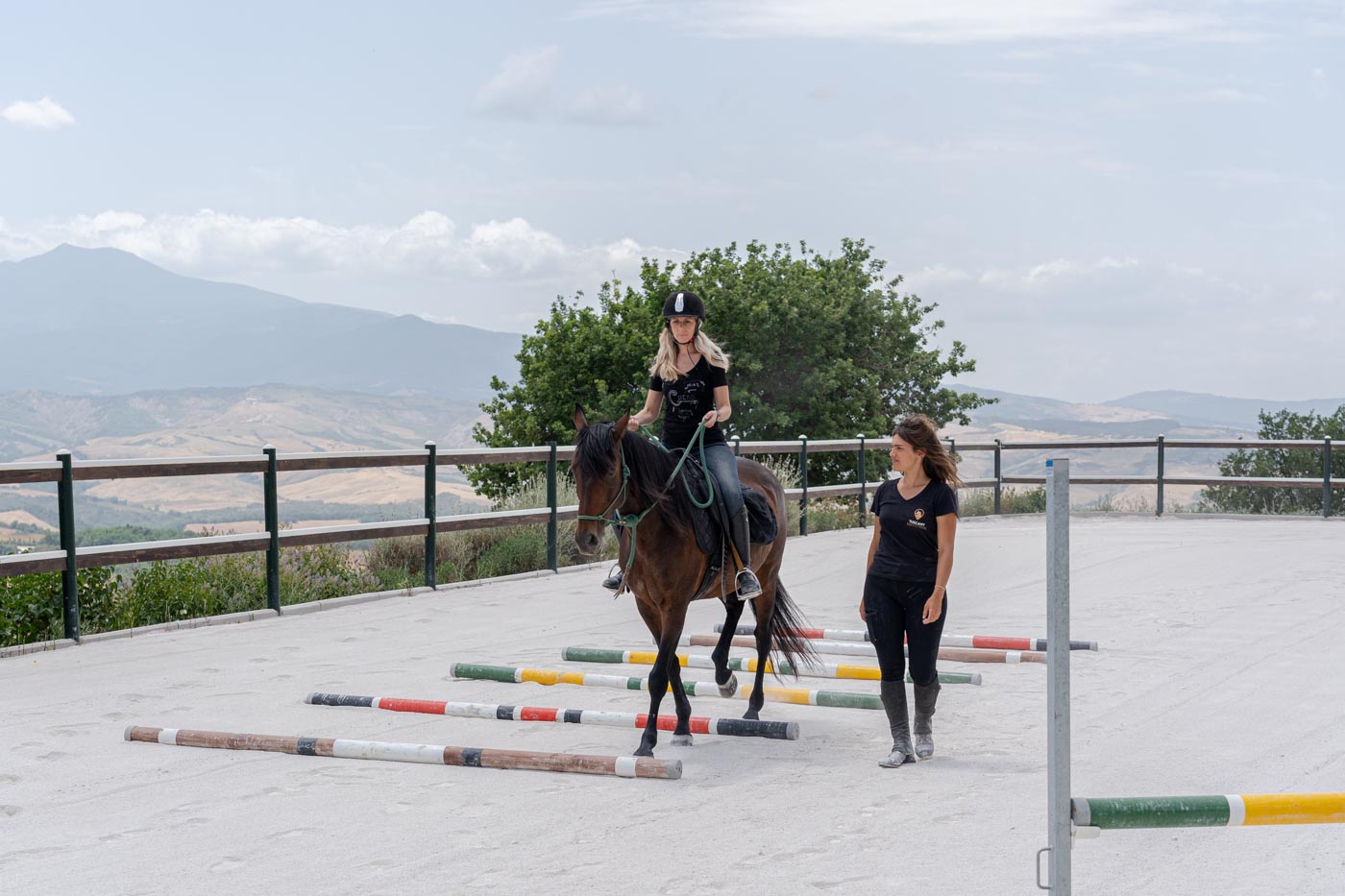 Lessons in the field for beginners and professionals
Horse riding notions, ages 14 and up
Any time is good to learn to ride a horse. You will start from the preparation of the horse to get on the saddle, accompanied in learning by the instructor.
Go to experience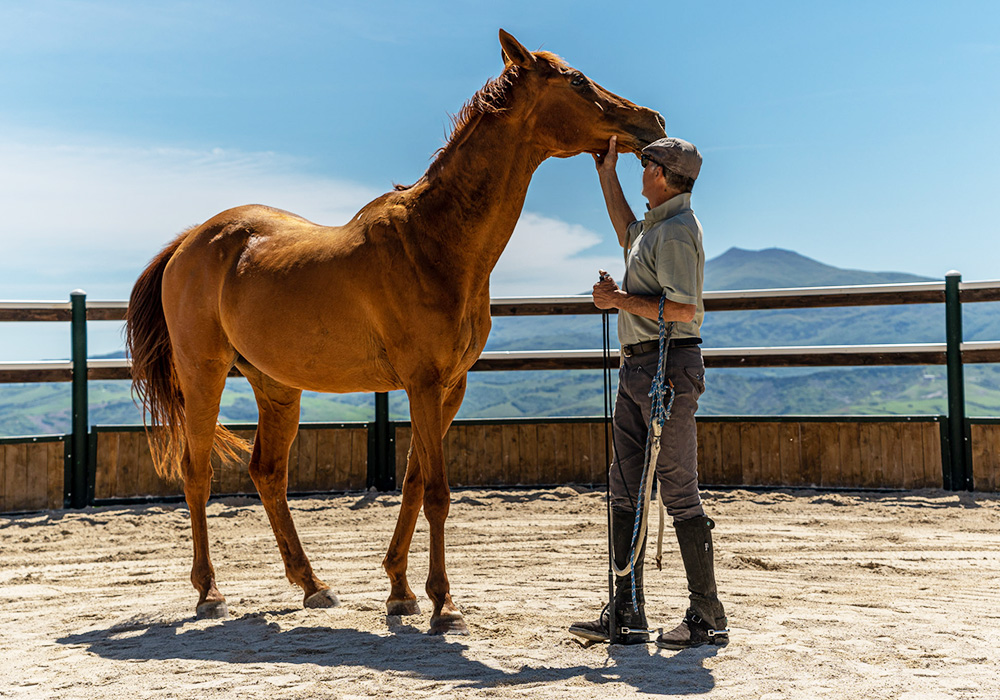 The relationship between man and horse
GOING BEYOND THE PHYSICAL LINK
Knowledge of horse anatomy is the basis, but at the Academy we will try to go further and evolve this first more physical approach, into a more global vision that focuses on the concept of the man / horse relationship and their stories.
Go to experience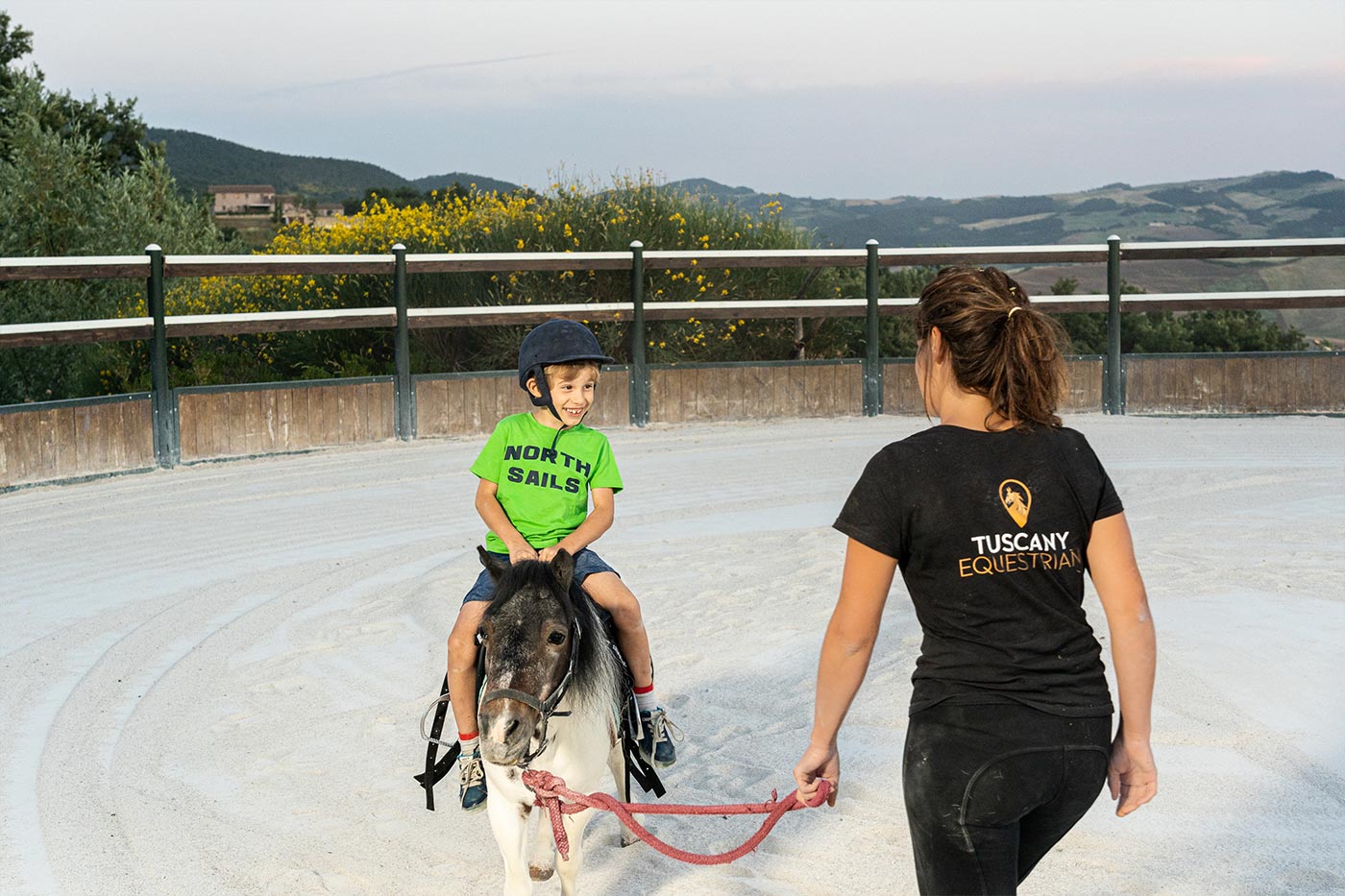 Baptism of the Sella
for the little ones from 0 to 6 years
Experience for the first time the thrill of riding a horse in one of the most fascinating places in Tuscany and the lessons with pony represent an unforgettable experience that will surely make them fall in love with these fascinating animals.
Go to experience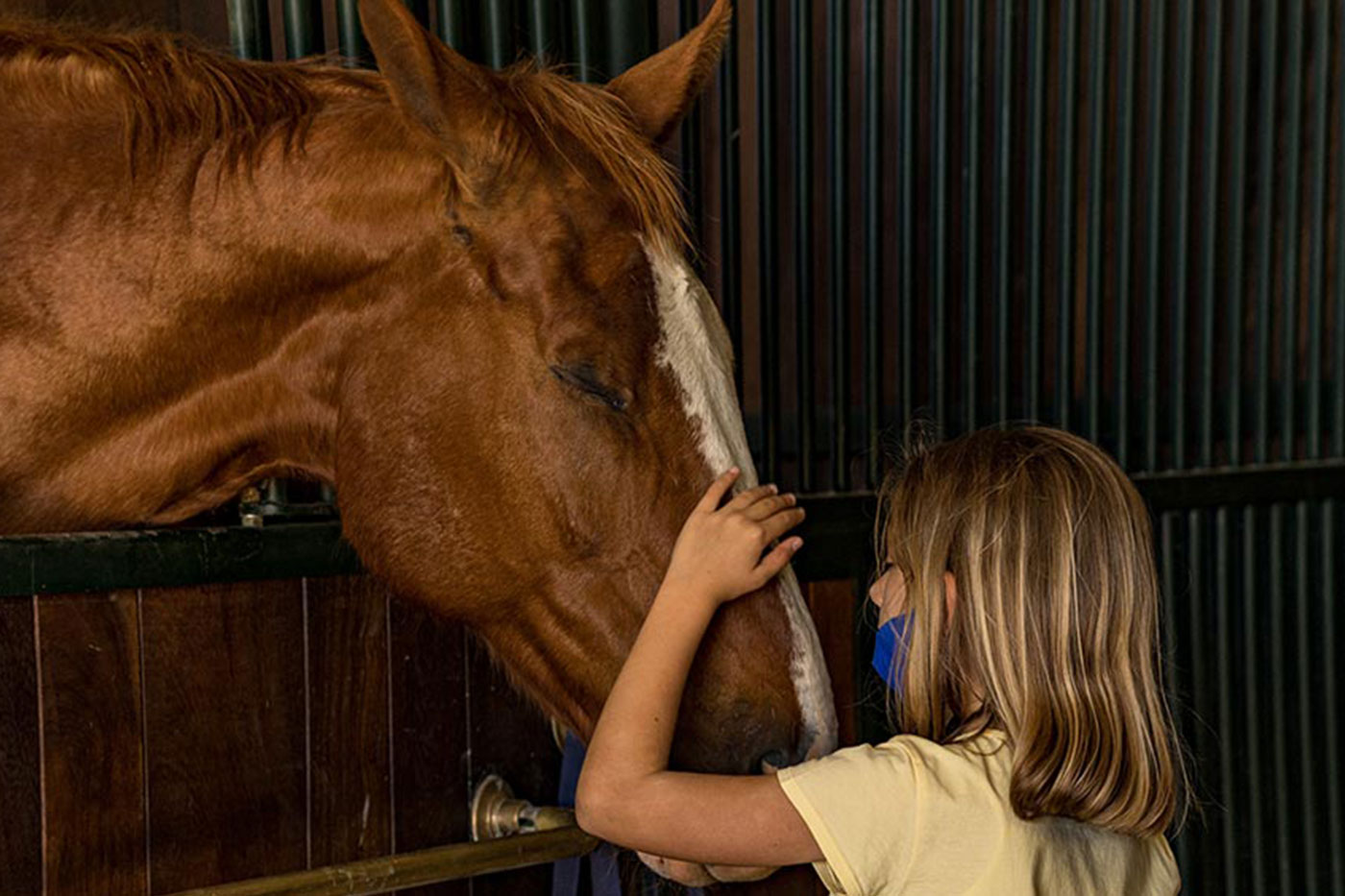 Approaching the horse
for children from 6 to 14 years
The approach to the world of horses is certainly one of the most beautiful and delicate experiences for a child, represents an opportunity to approach, respect and understand the needs of his new best friend.
Go to experience